In A Car Accident? Consider Diminished Value Claim
November 13, 2018
As a professional firefighter and insurance agent, car accidents are an everyday occurrence in my life. But, the one thing you never hear discussed is "diminished value". When the subject is brought up, everyone agrees that it's only fair that the responsible party should pay for damages that will lower the overall value of the vehicle that was involved. We all know that the Carfax report is going to show the claim on the vehicle history report. And we all know that the car dealership is going to use that claim to squeeze every last nickel from the already low value of the vehicle being traded in.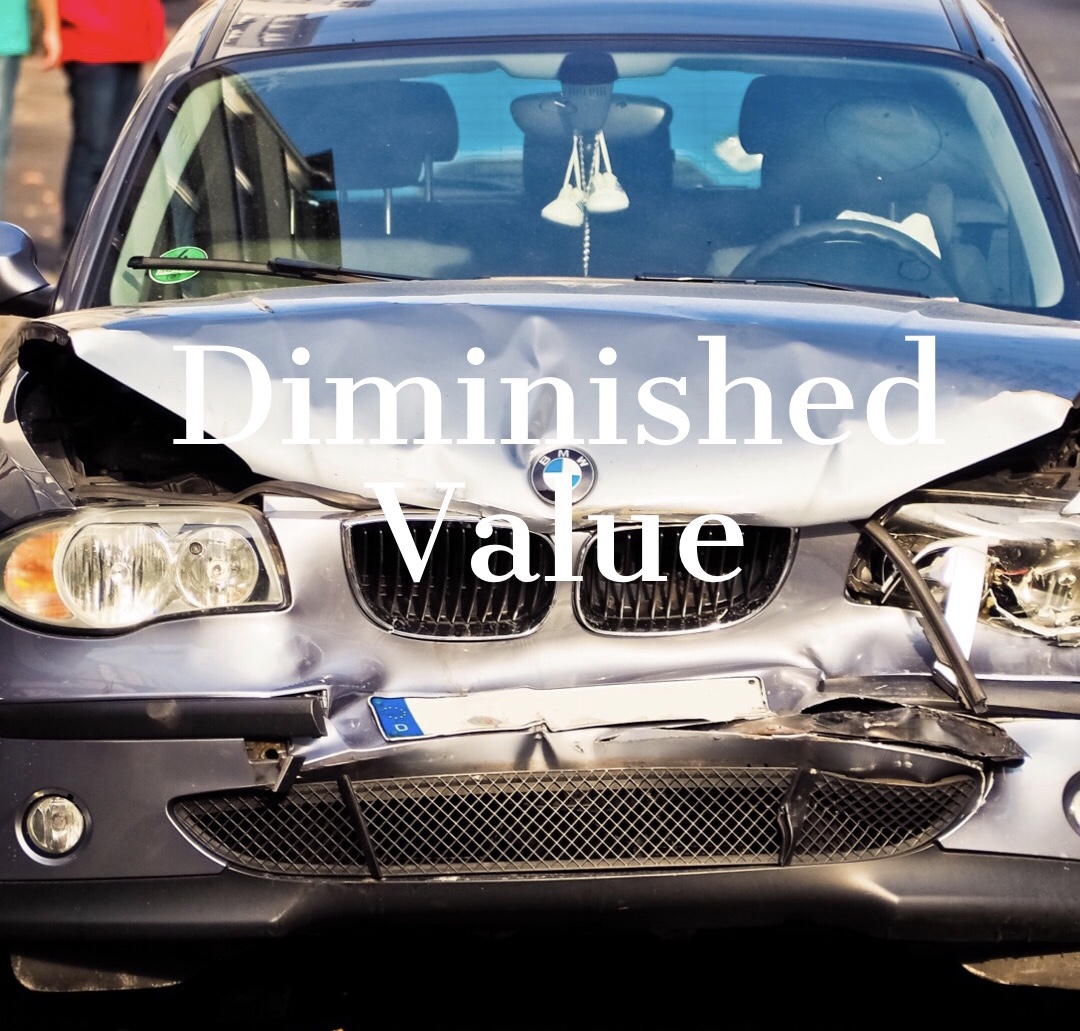 Diminished Value is the concept that even if a damaged car has been professionally repaired to look and run like new, it's still worth less than a nearly identical car that's never been in an accident. If you think you've suffered Diminished Value, you have to bring it up with the insurer paying for the damages. The insurance company isn't likely going to make you an offer without you mentioning it first.
In October 17th, 2018 Glendale Fire Captain Daniel Padilla's 2016 GMC Sierra Denali was hit by a lady running a red light on his way home from shift. He was hit in the passenger side door and he sustained a few thousand dollars in damage to his beloved truck. He says the other driver's insurer, USAA, paid to repair the vehicle like new and a rental car, but he says that wasn't enough.
"I work with an independent insurance agent for my MetLife Auto & Home insurance, when I asked him what to do he said to call the dealership where I purchased the truck and ask them how much less my truck would be worth after an accident. Most people don't know anything about it and they're not going to divulge that information unless you request it and push them on it," Padilla said.
He's talking about Diminished Value. The belief that even if a vehicle is repaired like new after an accident, it's still worth less than a similar, accident-free vehicle. Consumers must initiate a claim for Diminished Value and provide proof of loss to the insurer.
"Just like they paid for the repairs to the vehicle, they pay for any injuries, a rental car, and they should pay for the value that has been erased by the person breaking the law," Padilla said.
Padilla says he got quotes from two GMC dealers and a detailed report from an independent appraiser that all claimed his Denali was worth $5000 less than a similar, accident-free model. He says USAA conducted it's own inspection and offered him $714. He's not happy.
"And that diminished value of $5000 is going to follow that car until it is salvaged." Padilla said.
If you provide quality evidence like Padilla and his Trusted Choice agent did and don't like the insurer's offer, you can take it to court. Diminished Value is a real thing and you're entitled to it.
"Dealerships will depreciate it if it's traded-in or if I try to sell it on the private party market, it's only fair!" Padilla said.
You can only try to recover Diminished Value from the other driver's insurance company if they are at fault. You cannot recover it through your own insurance company in Arizona.
Again, you need to bring up Diminished Value and provide your evidence to the other person's insurance company. Even if they make a low-ball offer, it's better to have something compared to the nothing you would get if you don't bring it up.
Kyle Borg is a professional firefighter and an experience Trusted Choice insurance agent. If you need help with your auto insurance, Kyle and his staff at Arrowhead Insurance are here to help!
This column is written as an opinion and not to be considered legal advice. Laws are subject to change.