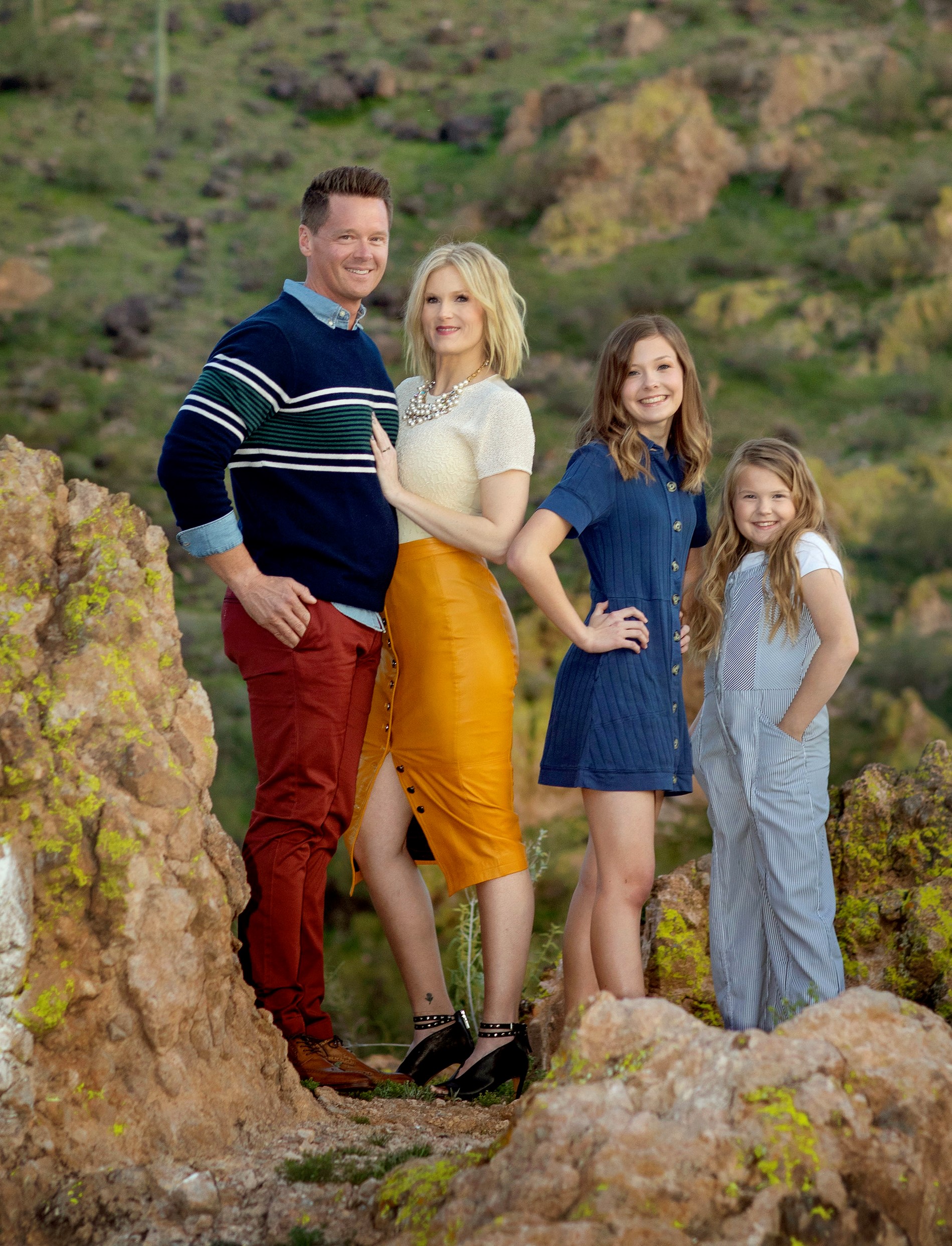 Our Team
Meet your local insurance experts.
Outstanding service starts with an outstanding team. Meet the professionals behind Arrowhead Insurance.
Kyle and Rachel Borg founded Arrowhead Insurance over a decade ago after graduating from Arizona State University. Backed by a family history of over 30 years of providing insurance service and value to the Valley of the Sun, the independent insurance model appealed to the young couple. They've developed a reputation of finding quality coverage at a fair rate. At Arrowhead Insurance, family comes first. It is not uncommon to find Grace and Olivia Borg hanging out at work with mom and dad and the other family members on staff. If you're looking for an honest opinion and excellent value, you've come to the right place. Kyle and Rachel enjoy walking their chocolate lab, Apple, staying fit with hikes, running, and training at the local gym. Kyle is a Level II Certified Running Coach with the RRCA and has multiple marathons under his belt. Rachel has been a licensed esthetician for over 20 years and has spent a lot of time in the salon and beauty world. They love going out and trying new local restaurants all over the Valley to support locally owned small businesses. In addition to owning and operating his agency, Kyle Borg is a professional firefighter in the Phoenix area.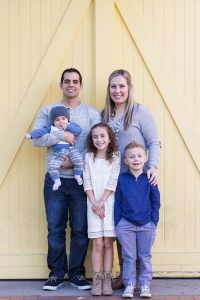 Kyle Wilcock has a passion for helping people, he does that as a professional firefighter paramedic, and he brings that to the office as well helping people with their insurance protection needs. Kyle and his wife Traci are high school sweethearts, they have 3 kids. Addison, Easton, and Everett love hanging around daddy and take up every minute of his life that he isn't working. The Wilcocks are a busy family with music, gymnastics, soccer, football, and baseball. They enjoy going to movies, camping, swimming, and taking their dogs Karma and Dolce out to play.
"The Kyles" love bringing their experience and expertise gained from firefighting to help their clients ensure their risks are being properly addressed. It really is a perfect pairing. If you're an active young family looking for like minded, trustworthy people to protect your most precious assets, give us a call or email us today and we can help you find the appropriate coverage for your budget.
---
Need an insurance quote? Get in touch!
Access quotes from Arizona's most trusted insurance carrier. It's the best insurance at the click of a mouse.